AgResearch engaged Adcorp to define their employee value proposition (EVP) and develop their employer brand to ensure they attract, retain and engage the best talent.
A research-led approach
Adcorp used qualitative and quantitative research to gain insights from a cross-section of job families within AgResearch. It was important that the research was representative of employees throughout New Zealand.
From the research, Adcorp was able to identify what was unique about working at AgResearch, what made AgResearch appealing as an employer and what put them in the 'consideration set' for potential employees. This enabled AgResearch to tell a better employment story and create messaging that is engaging and interesting.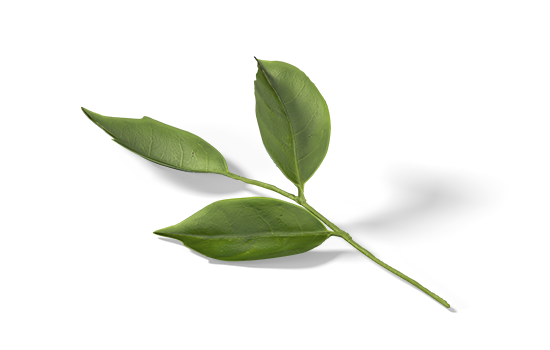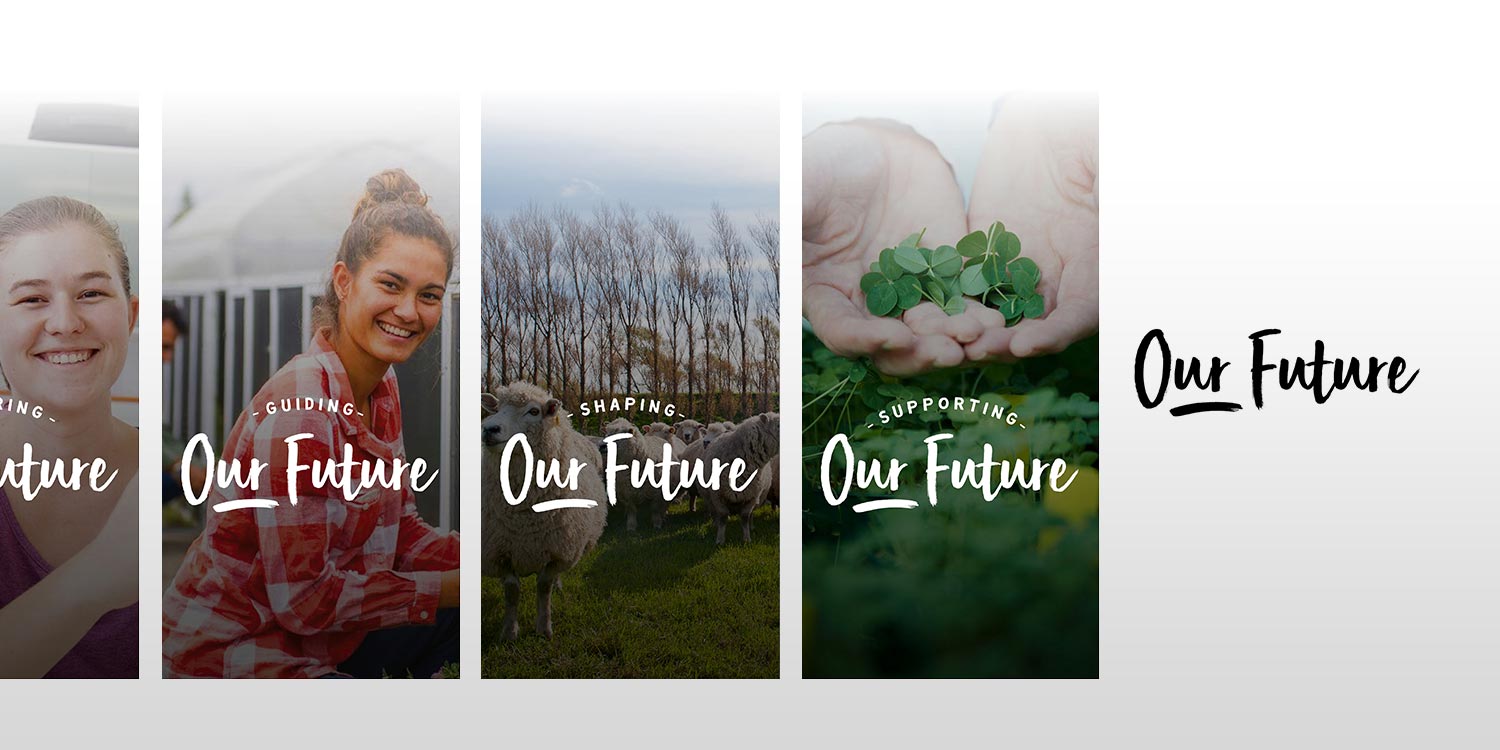 Creative direction
Adcorp's creative treatment for the EVP pillars and Employer Brand logo.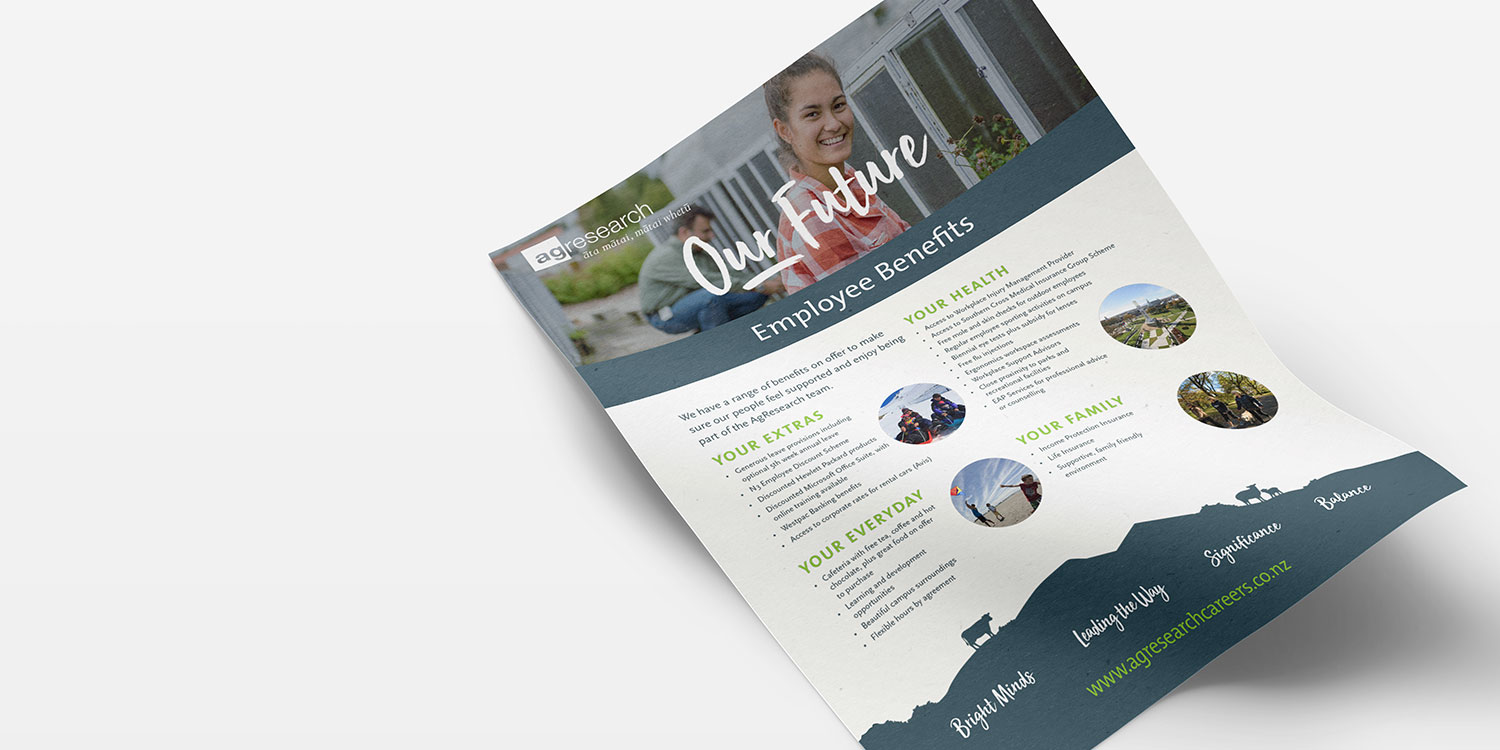 Print
Adcorp designed a range of internal collateral.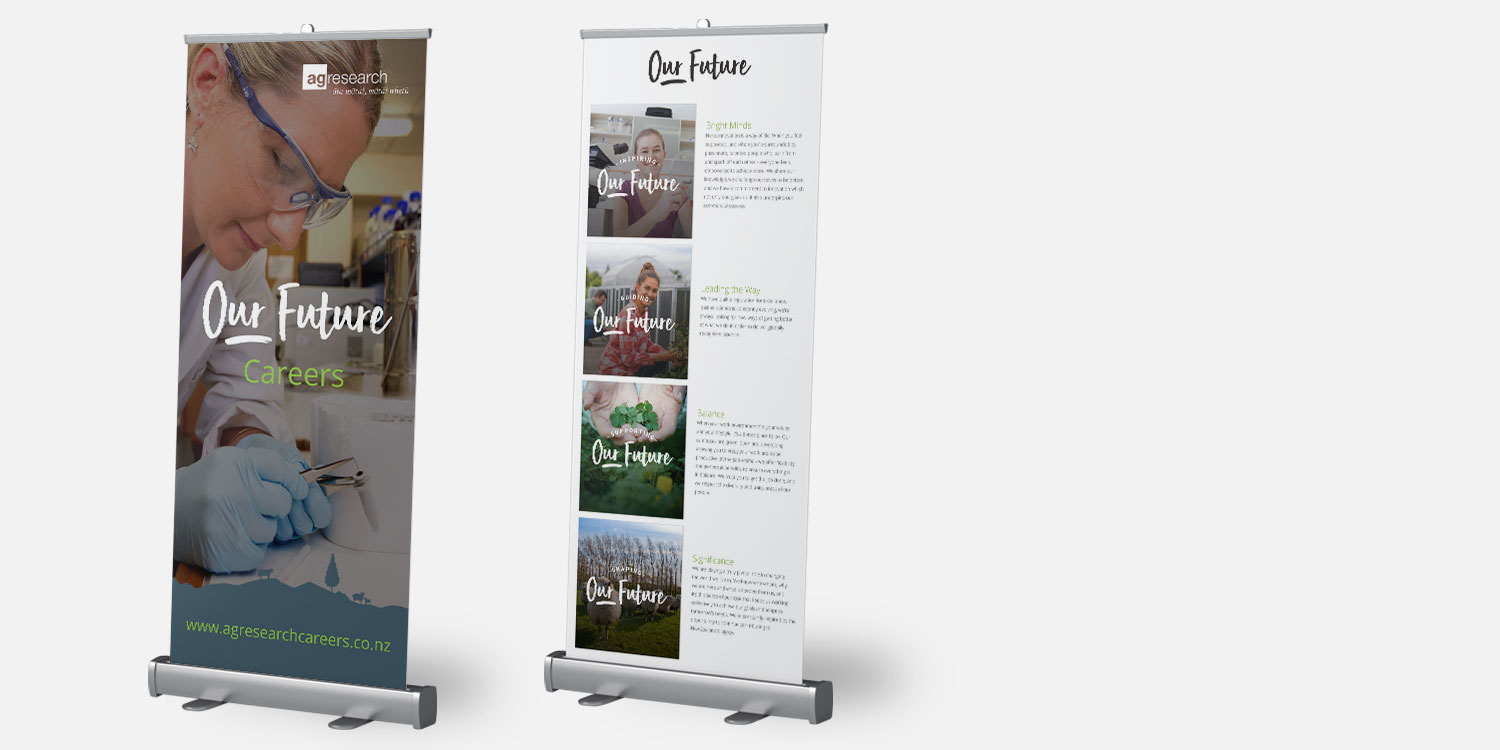 Brought to life
Employer Brand brought to life.
'In Adcorp we found a true partner to help us refresh our employment branding. Working collaboratively, the brand we developed called "Our Future" has been integrated into our new career website and various other items of employee collateral. Adcorp translated our requirements into a modern, fresh and appealing brand which we are confident will help us to attract and retain the right talent and expertise.  Adcorp are everything you look for in a partner – they listen, they respond, they are creative, fast and efficient. We are very pleased with the result.'
Lee Gardiner,
People & Culture Director, AgResearch