Air New Zealand wanted a best of breed careers website to suit their best of breed brand.
A strategic approach
A strategic approach defined this project.
Workshops, analytics and market case studies gave insights about the goals of the business and the needs of the audiences. Content was developed to showcase the unique brand of Air New Zealand, but also to inform about the business units that make up the company. Content drove design, with large hero imagery, video, and flexible content blocks being created to enable rich story telling.
Integration with the ATS resulted in a modern card layout for job results, and seamless user journey from content to application.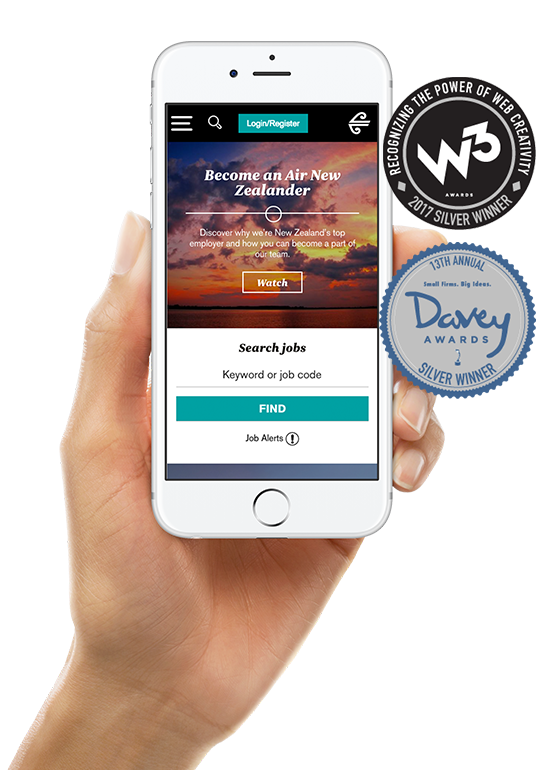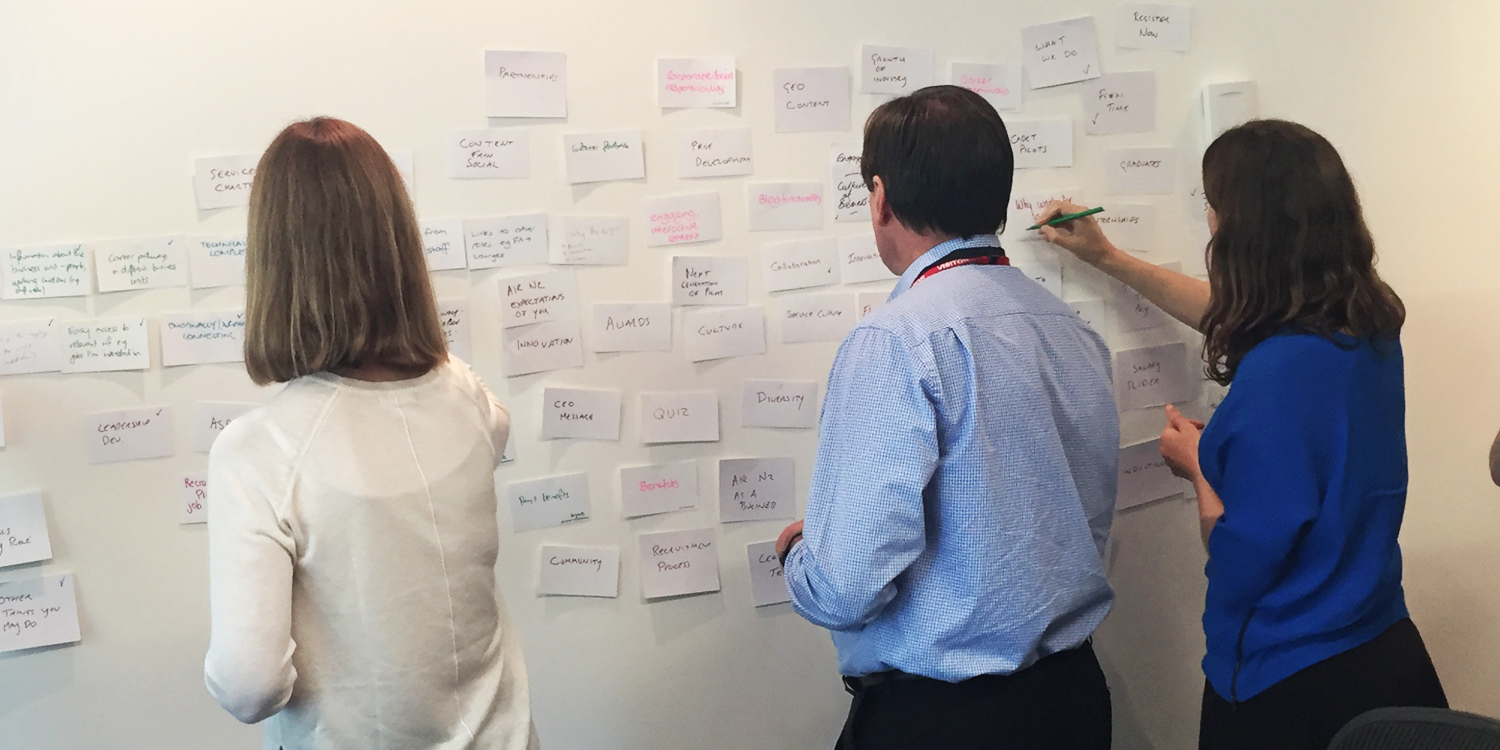 Collaborative research
Workshops delivered insights from across the business.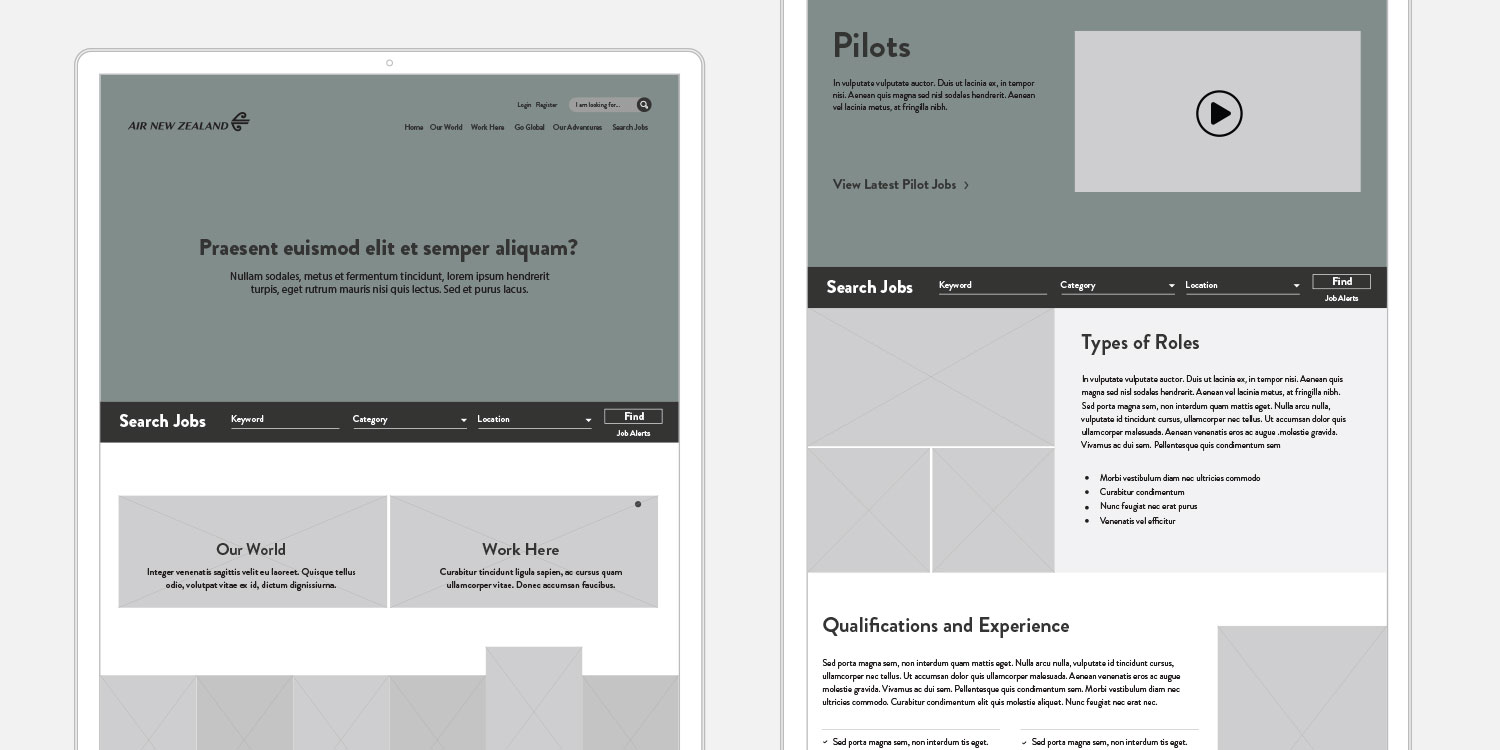 Wireframes
Wireframes were developed to determine UI.
Unique layouts
Layouts were driven by the content requirements, to optimise the user journey.
Video
Video played a key part in creating richer story telling.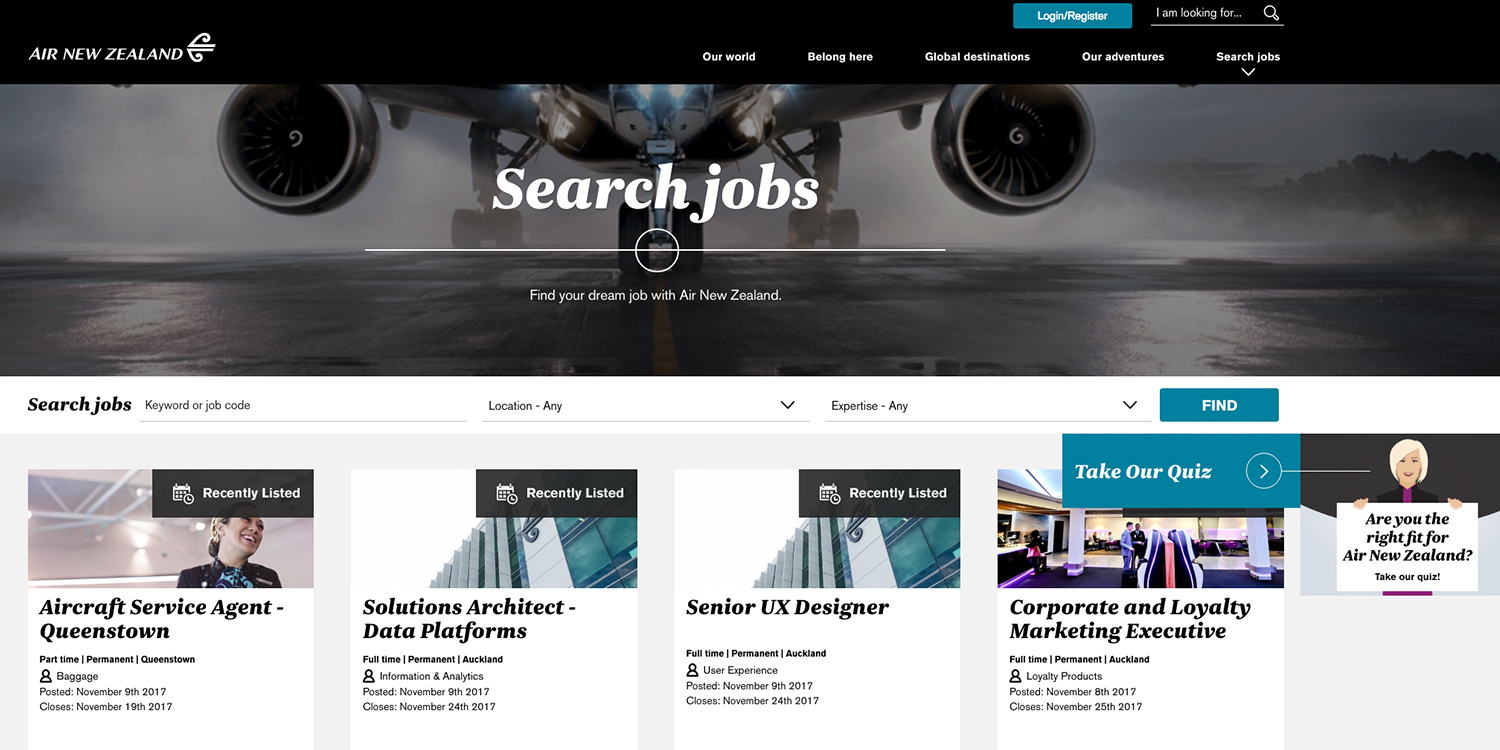 Unique job search
A card layout treatment was used for the job search results, giving a richer experience.
'We set out to create a best of breed solution for a best of breed business.'
Stephen Williams,
Head of Digital, Adcorp

Results
Data is still being collected, but positive feedback has come from across the business and sector. The website also won two awards in 2017.
2017 Davey Silver Award – Adcorp NZ Ltd – Air New Zealand Careers Website – Websites – Employment
2017 W³ Award Silver Award – Adcorp NZ Ltd – Air New Zealand Careers Website – General Website Categories-Employment