Mitsubishi Heavy Industries approached Adcorp to develop an impactful promotion for their winter campaign. They wanted to increase their sales during this period and continue to improve brand awareness at the consumer level built from past campaigns.
A strategic approach
Adcorp developed an integrated campaign strategy based on data research and insights which included strong creative messaging and design elements.
The creative messaging utilized MHIAA brand ambassador and Better Homes and Gardens presenter Tara Dennis and aimed to entice people to bring back summer so they can cruise through winter, with 1 in 4 cruises for 2 being the major prize as well as an added cash back incentive with any participating purchase.
This was supported by a detailed media plan using specific advertising channels including TV specifically Channel 7 broadcasts to leverage Tara's status, outdoor advertising, digital, press and MHIAA owned social channels.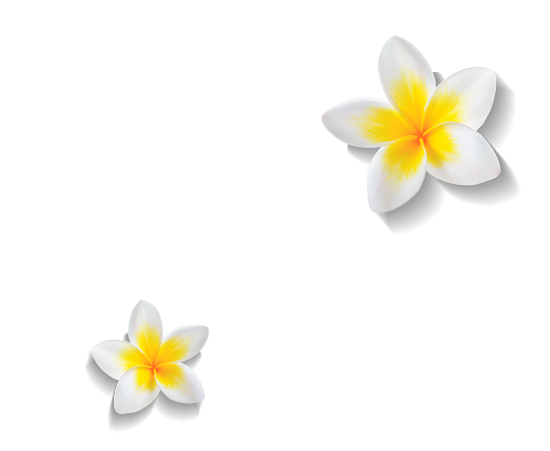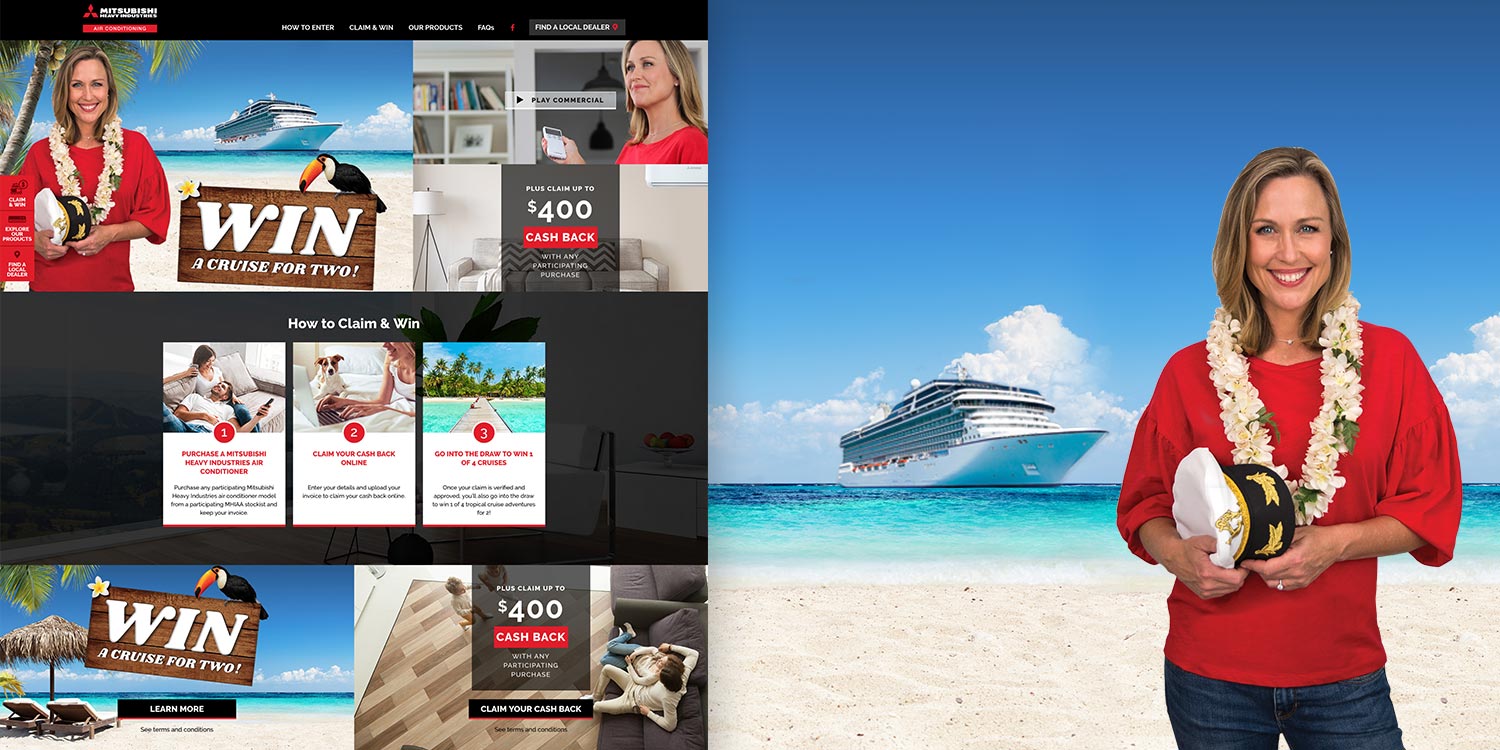 Website
Paid media directed people to the campaign website where they could claim their cash back and enter the promotion as well as learn more about MHIAA's products.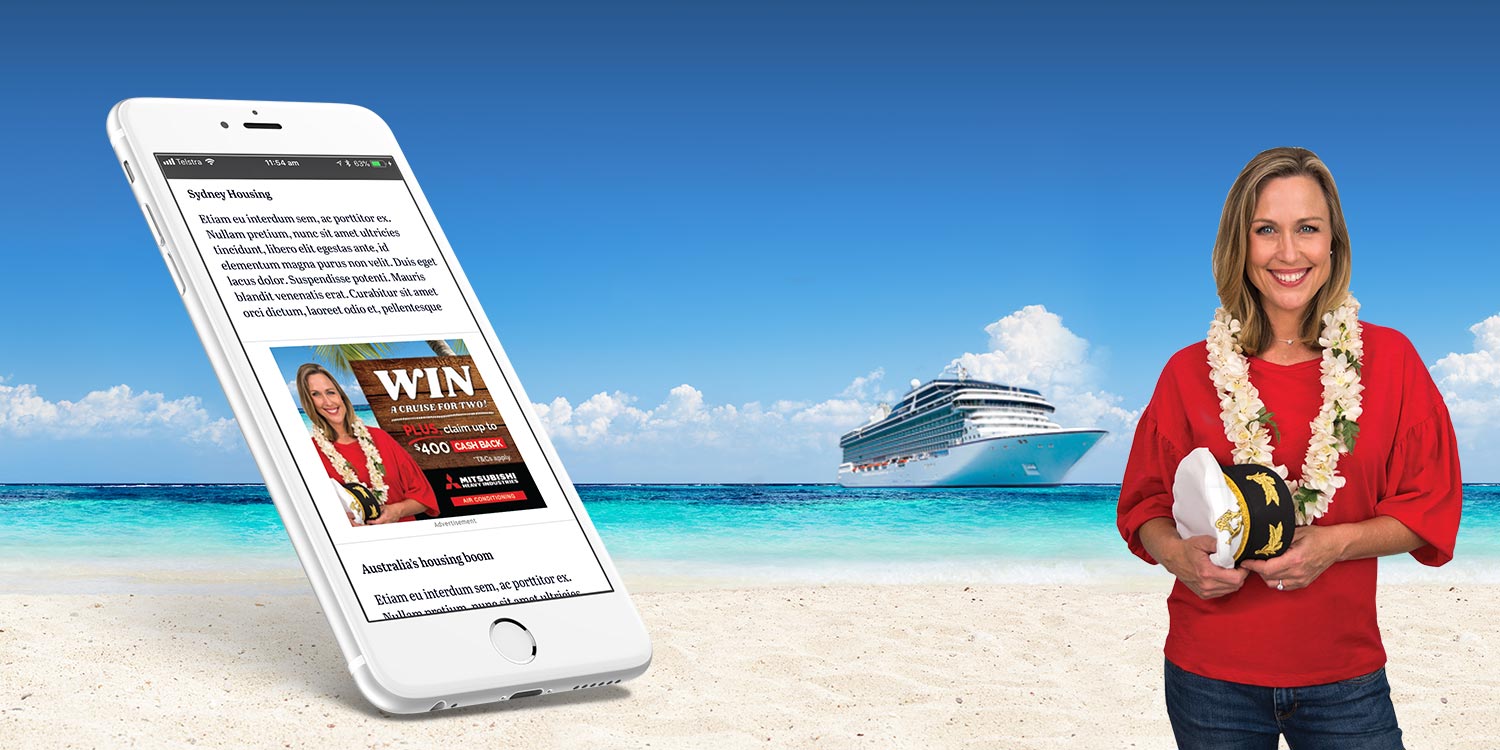 Digital banners
Digital banners were used in remarketing and display campaigns in line with the campaign messaging.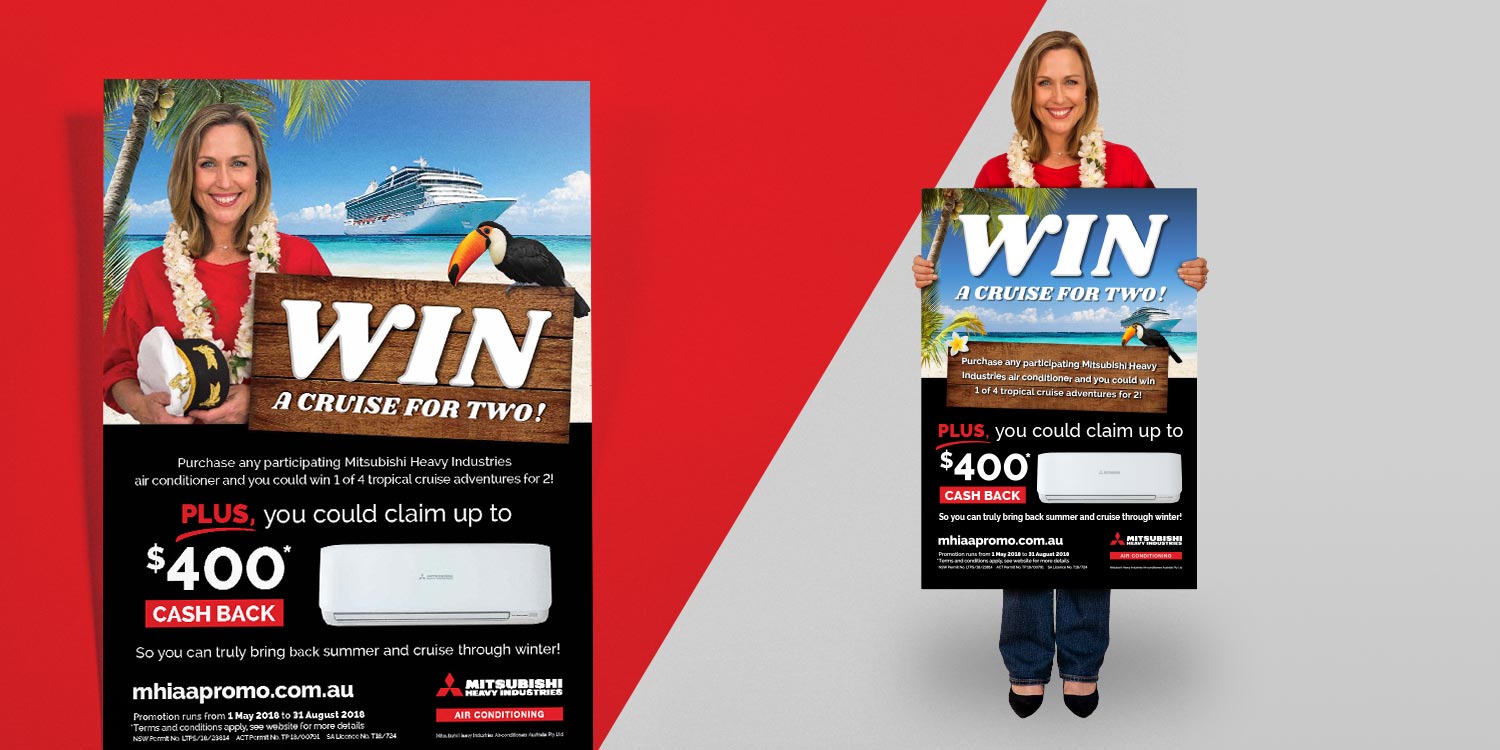 Print collateral
A range of print collateral were rolled out to generate strong in store presence.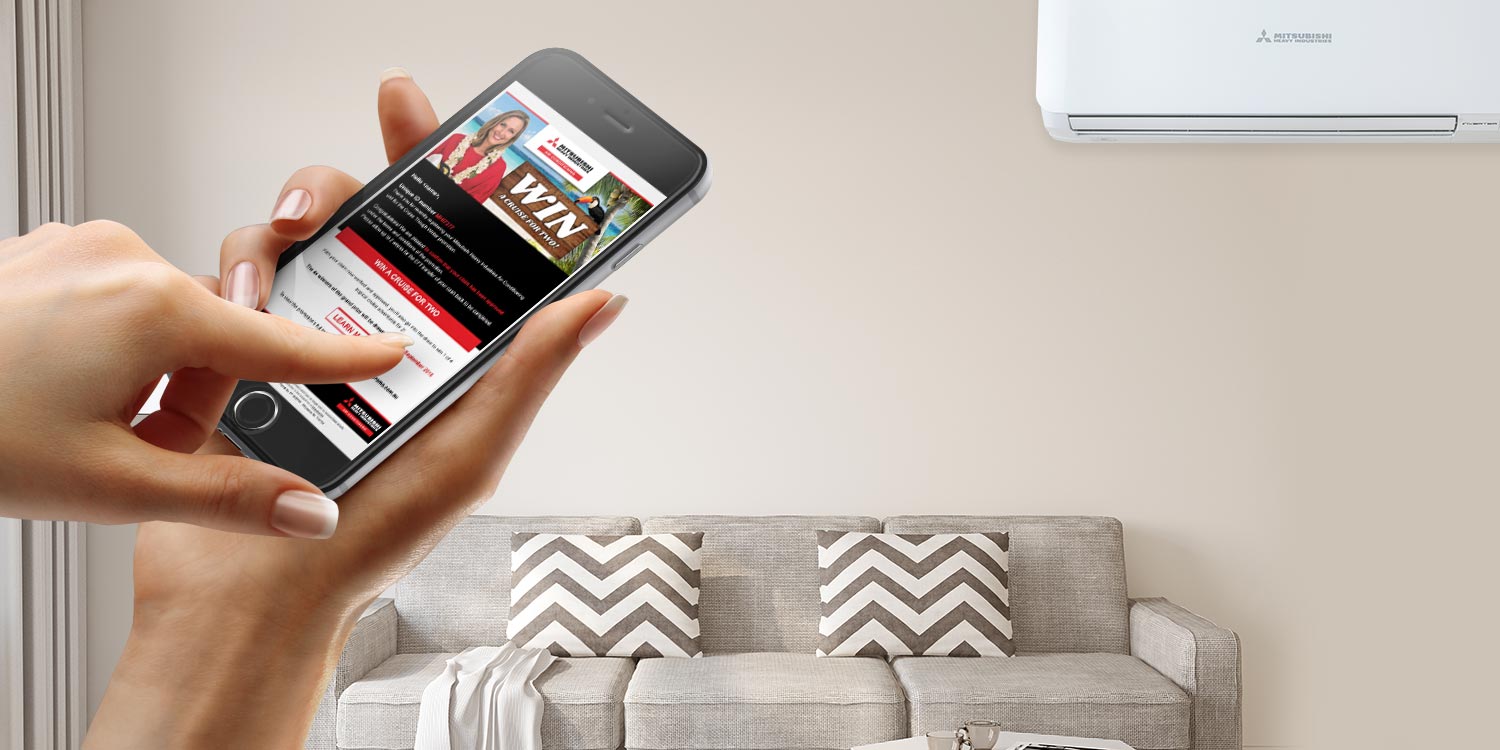 eDM
Custom designed email communication created in support of the campaign.
Cruise through winter TVC
Adcorp developed a series of promotional TVCs featuring Tara Dennis that was broadcasted across Australian metro and regional networks.